Harlesden Primary students paddle with the Sharks again!
Sarah Cutler, a teacher at Harlesden Primary School, has been joining her students for afterschool kayaking lessons run by the Sharks Canoe Club. These sessions, now in their second year, are funded by GLi as part of their Urban Life campaign to improve community access to London's waterways. In this interview Sarah discusses the opportunities that have been created for her students and her hopes for the programme going forward.
How did the school first become involved in the Urban Life programme?
It was organised through the Canal and Rivers Trust. We had worked with them cleaning out the Grand Union Canal and they mentioned a local canoe club that could offer afterschool kayaking sessions at no cost to our students, funded by Gli. From that point on we built the relationship with Neal to provide an After School Club for our Year 6 students.
What has the response been like from the children, and their parents?
The kids have loved it. They thought it was amazing, because they'd never been able to do anything like that before, especially in this area. I go to every session, enjoying it along with them, which is nice to do as well. It takes place every Monday and Thursday 3:45 to 4:45 during the spring and summer months and we've started it again this term with a new class.
The parents encouraged the kids to go because they knew it would be a great experience for them. The fact it's been funded has been incredible and I think the parents have been extremely grateful because that doesn't happen often. So, now they have been involved, a lot of them come to watch and they've really seen how amazing it was and how much the kids have improved as well.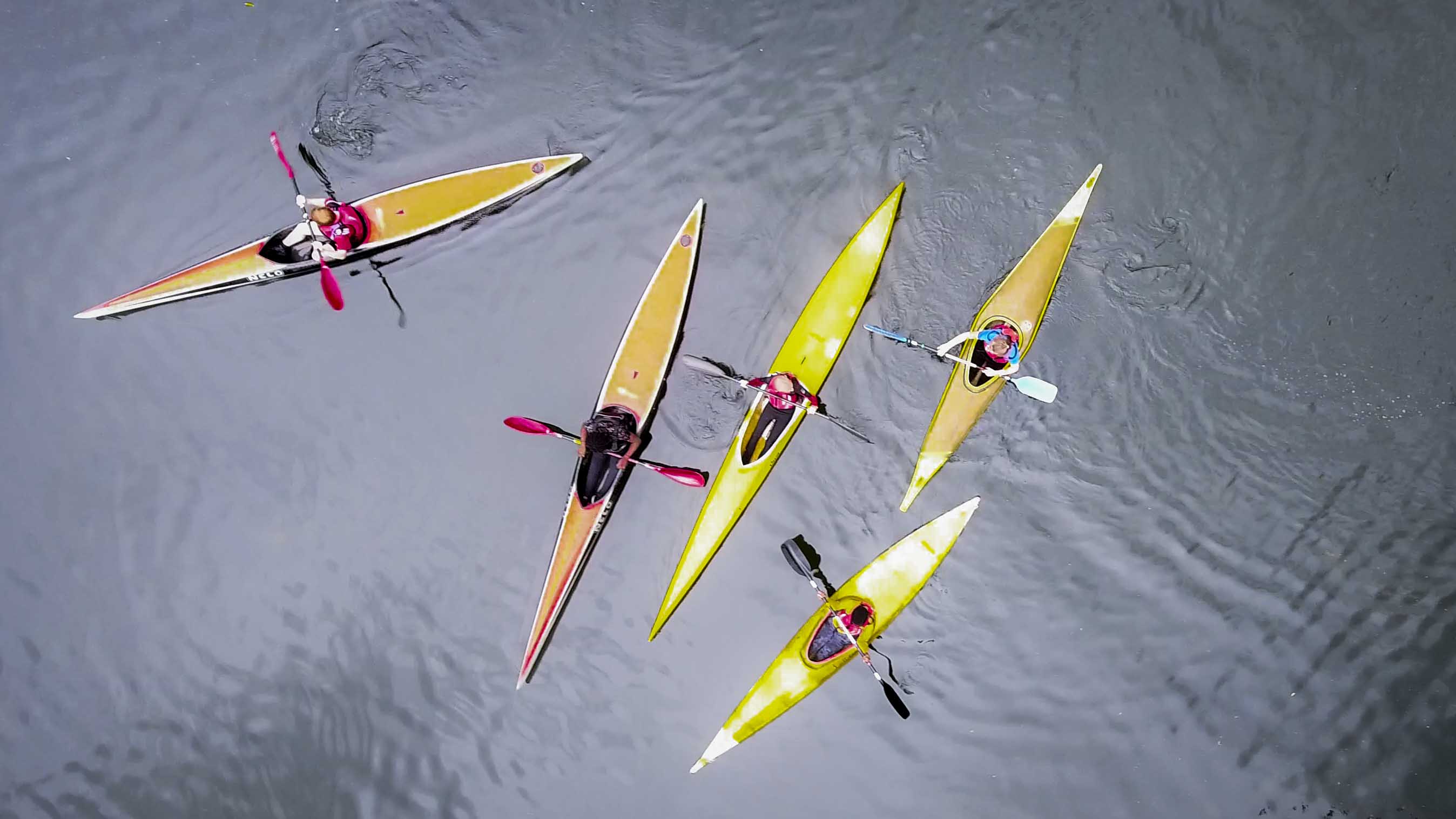 What impact have you seen it have on the students who were involved?
A lot grew in confidence. Some of them were anxious about getting in the water, especially because we are in London. Our kids don't get out on the water often, so the fact they have been able to learn about water safety, understanding it's okay to fall in and learn how to kayak has been brilliant. It's also great for fitness too, while trying something new. Also, for some students who weren't as good at other sports, they grew in confidence, finding a sport that they could do.
In fact, some students discovered they were really good at kayaking, and I think they will keep it up but it was also so beneficial for the rest of them too. In the first session they couldn't even paddle in a straight line but then after that it was so easy for them and they could turn and stand up on their boat. So, the improvement was very quick, which was amazing to see.
What are the plans for the future of the programme with the school?
We've started this academic year with the new Year 6 class, and we are speaking to the club about getting some of the more experienced students into more training with the speedboats. In the future, we will hopefully be able to include kayaking as a PE lesson as well, especially for Year 3 and Year 4 to build them up into it and we will see how it develops.
Gli would like to thank Sarah Cutler for talking with us, Neal Underwood from the Sharks (whose own interview will post next week) and all the Harlesden students who have taken part in the afterschool classes. You can learn more about our Urban Life activities here.