The UK's industrial and logistics market has seen a surge of activity in recent years, with London being at the forefront of this growth. As demand for warehousing and distribution centres continues to rise - due in-large part to consumer demand for fast delivery - the sector has evolved to cater to the changing needs of occupiers. We spoke with GLi's commercial agents about the key trends, challenges, and opportunities they see facing the industrial and logistics market in London.
What key industrial trends are we currently seeing in the London market?
SHW and Savills are both seeing a "flight to quality" when it comes to business space, with sustainability a key element of how occupiers are defining quality.
"The importance of the green credentials of a building are a key trend this year," according to Alex Gale, partner, SHW. Nick Steens, Associate, National Industrial & Logistics, Savills, agreed, saying: "There has been a big increase in flight to quality space with more occupiers looking at buildings with strong ESG credentials." However, the flight to quality space is not taken lightly, says Iolo Morgan, Associate Director, BNP Paribas Real Estate. As businesses are increasingly impacted by "rising costs" it means "only business critical relocations are moving forward".
Yet businesses that do take the leap could find these costs are offset as Nick Steens explains: "Developers are routinely implementing ESG initiatives such as photovoltaic panels, rainwater harvesting and wind turbines to new builds. Not only does this enable a reduction in operating costs for a future occupier but it also makes a positive impact on the environment."
What is the key demand of occupiers looking for space in London?
Again, occupiers are rating green credentials as the benchmark for their search for logistics space in London. Energy efficiency is key says Alex Gale with occupiers "increasingly looking for a minimum B grade EPC for longer term leases". For Iolo Morgan "large institutional occupiers" place an EPC A grade as "top priority" along with a BREEAM rating of Excellent/Very Good.
Alongside reduced operating costs and carbon emissions, James Maskey, Partner Logistics and Industrial, Knight Frank, found business wanted "best in class space" to attract and retain staff by impressing them with their ESG commitments.
Nick Steens says organisations "in more traditional supply chains" are seeking "building functionality and efficient yard space with EV charging points". More generally though, "location is key," he says. "Occupiers are continually searching for space with excellent road connectivity and access to population. Supply chain efficiency is paramount to any successful logistics business, so to be able to reduce costs on transportation and improve last mile delivery times, particularly for e-commerce and 3PL organisations, bodes well for their overall supply chain."
Which sectors are showing most interest in leasing industrial space?
Across the board, creative industries are looking closely at industrial space. Specifically, for James Maskey and Knight Frank, it is "data centre, food production/distribution and film studio". While for Alex Gale and SHW, it is "logistics, set design companies and those companies supporting the film sector and onshoring companies".
"Different parts of London tend to be dominated by different occupier types," says Nick Steens. "However, at a city level, the food supply chain along with the film industry continues to be active. We are finding an increase in requirements for the art storage/distribution sector too, particularly around west London. Interestingly, last year, there was 11.5 million square feet of manufacturing-related take up which was the most amount of take-up ever recorded. The sector usually averages around 6 million, so it is interesting to note we are now witnessing the impact of nearshoring in our transaction data. Key drivers of this are not only Covid related but a greater realisation of how geopolitical issues can impact supply chains, along with the need to reduce carbon emissions from global freight transport."
What key challenge is the sector facing right now?
Low vacancy rates combined with rising costs continue to place pressure on the industrial sector. "Vacancy rates remain well below the 10-year average in Central London," says Iolo Morgan, "consequently rents have remained robust and with overall occupancy costs also rising occupiers are really feeling the squeeze."
"Volatility in global capital markets have seen base rates rise which in turn has impacted values for industrial property," explains Nick Steens. "Combined with rising build costs this is putting pressure on speculative development appraisals meaning that it is likely that vacancy rates will not rise which in turn will keep upward pressure on rents. For occupiers the business rates revaluation could see tax bills rise by over 30%, whilst this will lead to a rise in occupational costs it will put sharper focus on warehouse location. Ultimately a well- located warehouse will reduce road transport costs which make up the majority of costs, particularly for occupiers in the parcel and online retail sectors."
James Maskey says simply that the sector's key challenge lies with "pricing," while for Alex Gale it's the concerns around "the availability of power" as "some of the grid is at full capacity".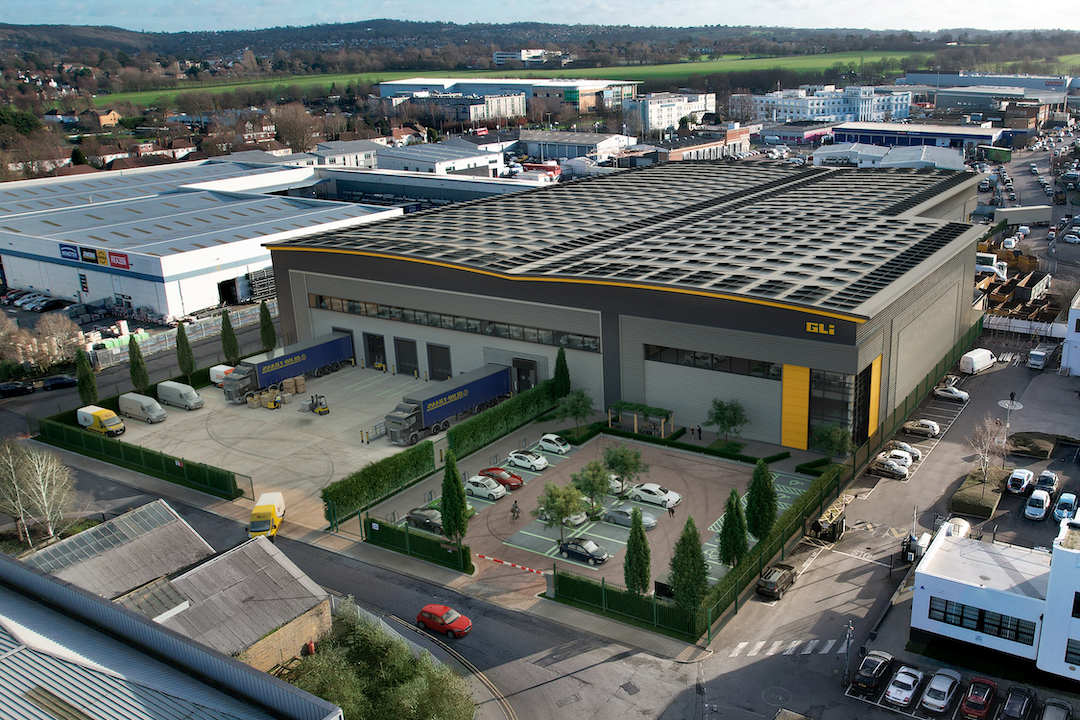 How important are EV charge points for occupiers?
While EV charge points are desirable to occupiers, there are still challenges that need to be faced.
As Nick Steens explains: "Many large corporate occupiers are looking to transition to an electric vehicle fleet. As time progresses the availability of charge points will cease to be an issue, it will be much more about the availability of power, either from the grid or other onsite generation capacity."
Iolo Morgan adds that combined factors of ULEZ/environmental legislation and rising fuels costs, "has put the requirement for more efficient electric vehicles at the forefront of occupiers minds, consequently EV charging points will become increasingly important to occupier requirements."
For EV to succeed, SHW and Savills both agree they should be included in all new developments.
Are the cost savings enabled by battery storage connected to PV panels a benefit for occupiers?
Our agents agreed that this was certainly a benefit.
As Nick Steens says: "Cost savings regardless of the source will always benefit occupiers, however battery storage offers other benefits such as providing back-up power in any outage situation and the ability to earn revenue by providing power to the grid if needed. These cost savings can be distributed into other aspects of the business"
"Further savings such as this result in better reinvestment for occupiers," adds Iolo Morgan.
How does the GLi industrial space compare to others on the market currently?
GLi's electric-first approach is unique to the market, according to agents. Alex Gale finds GLi "very forward thinking in terms of 'electrifying' a building and providing cost effective space".
Nick Steens adds: "The GLi space is the only portfolio of space in London that is 100% electric, providing energy efficiencies like you've never seen before. The GLi platform designs and develops these properties to not only reduce costs for occupiers but continue to help the environment by their contribution to urban regeneration. New builds in today's market will all have a high degree of ESG credentials, whereas those existing buildings that don't incorporate ESG elements will, over time, become obsolete or won't be able to compete with the likes of GLi warehouses."
For Iolo Morgan it is the superior standards of the premises. He says: "High quality new industrial space in constrained key markets with an occupier friendly approach, has placed the team in a good position to capitalise on occupier requirements."
We'd like to thank our agents from BNP Paribas Real Estate, Knight Frank, Savills and SHWfor their help with this blog. For more information about GLi's sustainable portfolio, please click here